A Commitment To Quality Garage Doors & Supplies
You deserve to deal with experienced people who are so committed to quality that they offer a 10 year guarantee on workmanship.
Doors 4 U Ltd has been manufacturing and supplying custom made, architecturally designed garage doors to the highly competitive Auckland market since 1993. In order to survive for this length of time we needed to ensure we maintained a high level of quality and service as well as keep up with the increasing demand for innovation and creativity.
With this many years in the industry Doors 4 U Ltd has established themselves as one of New Zealand's leading manufacturer's of a complete range of sectional garage doors clad in just about anything you can think of. We also pride ourselves in our ability to customise installations that are "outside the square".
We make most of our garage doors on galvanised welded steel frames. This method gives us the ability to produce oversize doors up to 9 metres wide without compromising safety and reliability.
We also produce a select range of aluminium framed doors.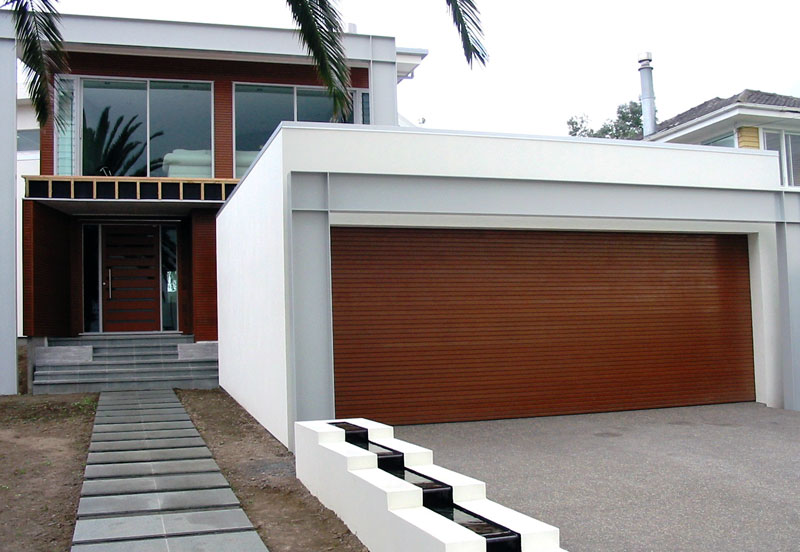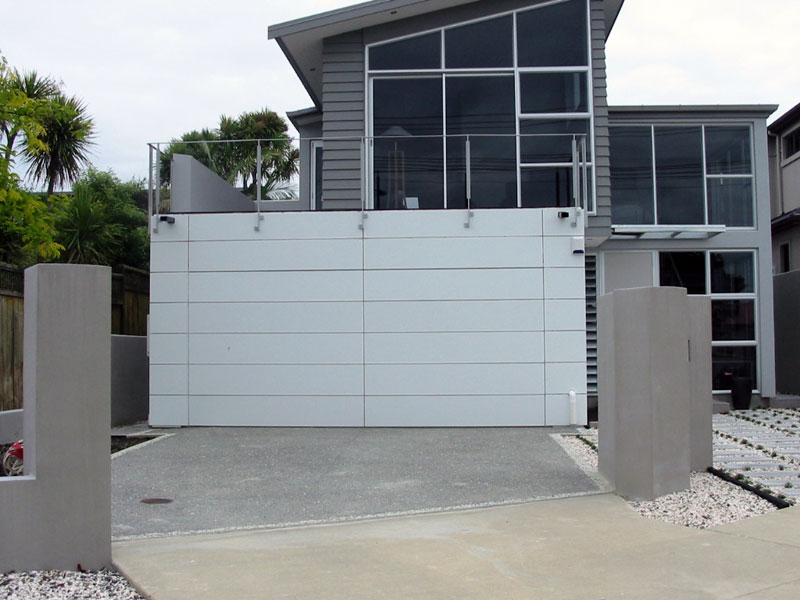 You Design It – We Build It!
We have the experience and knowledge to manufacture an architecturally designed sectional garage door to suit your individual requirements. We can work with any material to fit your needs. Ask us about our full range of automation options.
Garage Doors – Proudly New Zealand Made
To experience what Doors 4 U can create for your new home, please explore this site! A small sample of the creations of the Doors 4 U team can be viewed in our online gallery – dont forget to check it out! Think Doors 4 U for your new garage door.